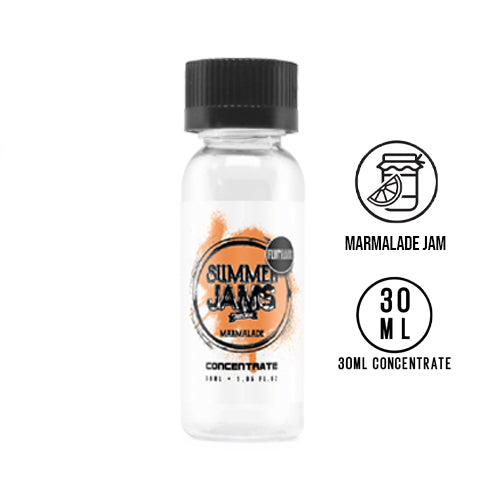 Just Jam Summer Jams - Marmalade Concentrate 30ml
LIMITED QUANTITY AVAILABLE - ACT FAST TO AVOID MISSING OUT!
A British staple at the breakfast table. Our sweet marmalade is made using the freshest oranges, peel and all, Not a single segment wasted. The addictive aroma is only the start of a citrus celebration on your tongue.
30ml Concentrate (To be mixed with VG/PG)

30ml Bottle