SMOK Vape Pen 22 1650mAh Subohm Kit
VAPE PEN 22 has the simplicity design, a diameter of 22mm and 1650mAh battery

2ml Eliquid Capacity
 capacity. Meanwhile, re-designed tank will provides you first-rate taste. What's
 more, all parts of the VAPE PEN 22 can be detached and reassembled, bringing  
much more convenience in cleaning and maintenance. Own VAPE PEN 22, you can
 enjoy high cost-effective and super cool taste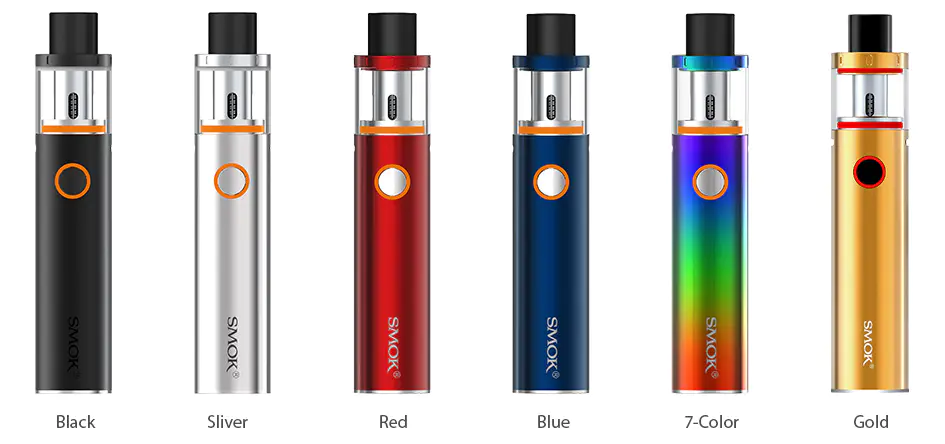 VAPE PEN 22



SPECIFICATIONS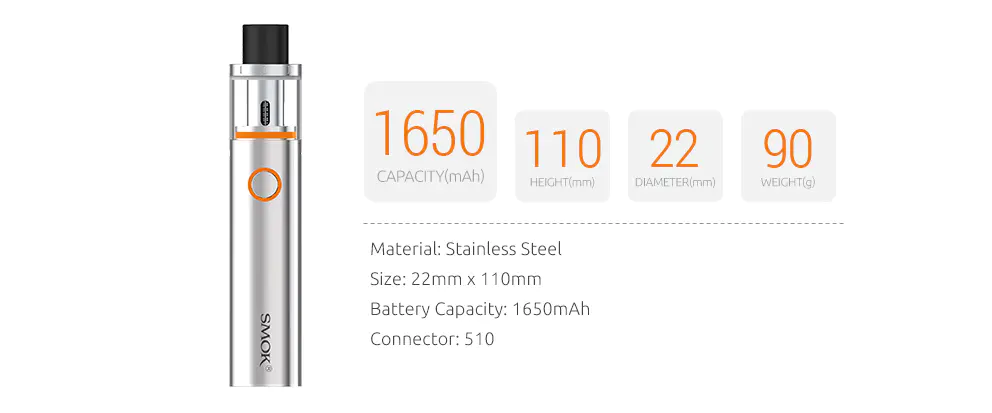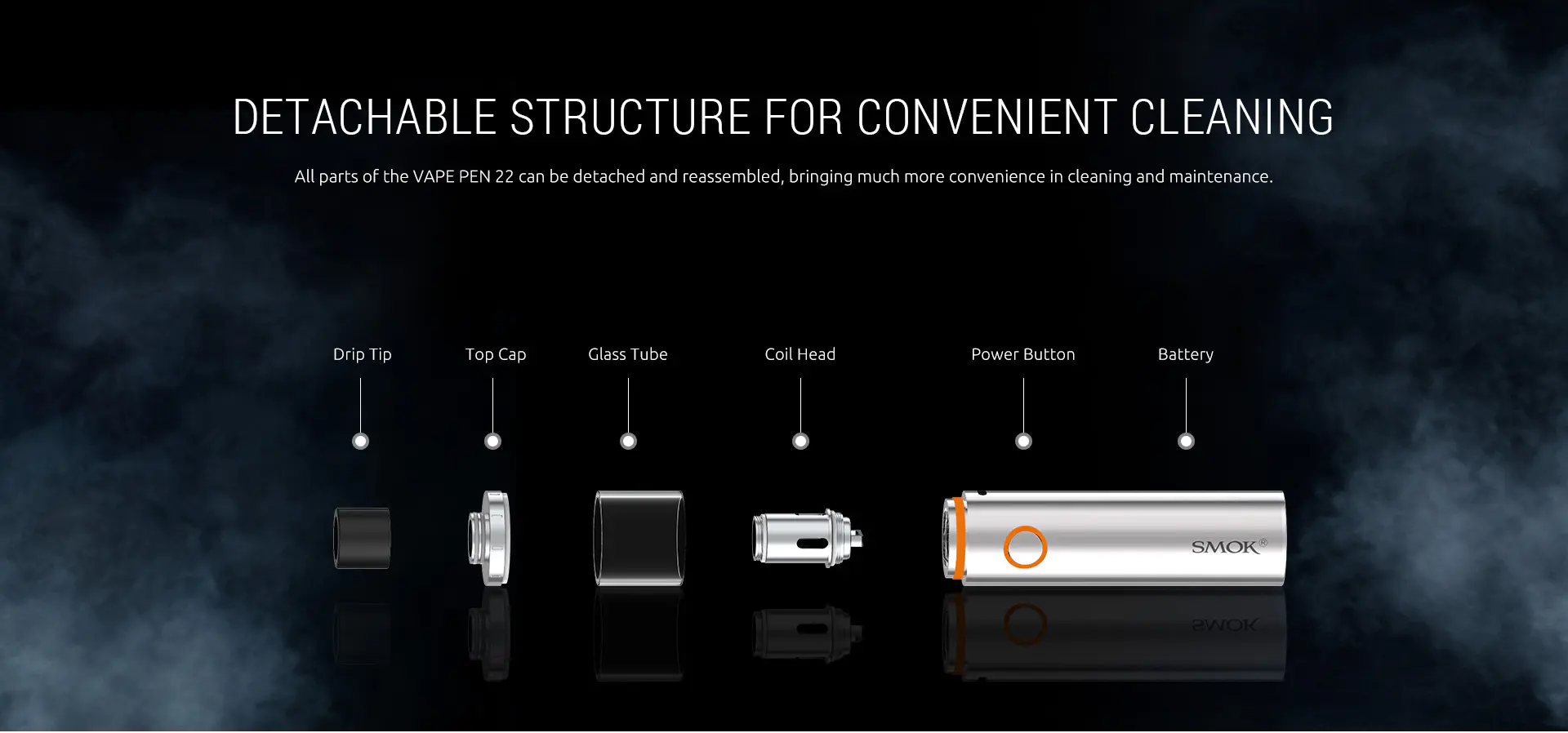 BUILT-IN 1650MAH BATTERY


With a built-in 1650mAh battery capacity and safety output, VAPE PEN 22 can be

 charged via the Micro-USB port easily and allows you enjoy vaping freely.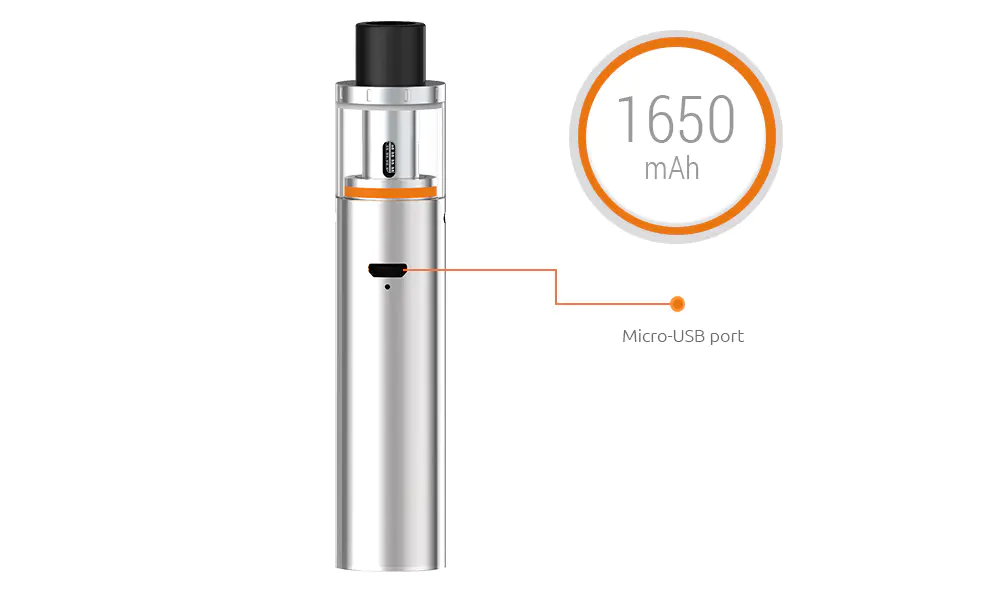 ONE BUTTON FOR ALL


Power on/power off the battery or enjoy vaping can be finished by holding the  

Power Button.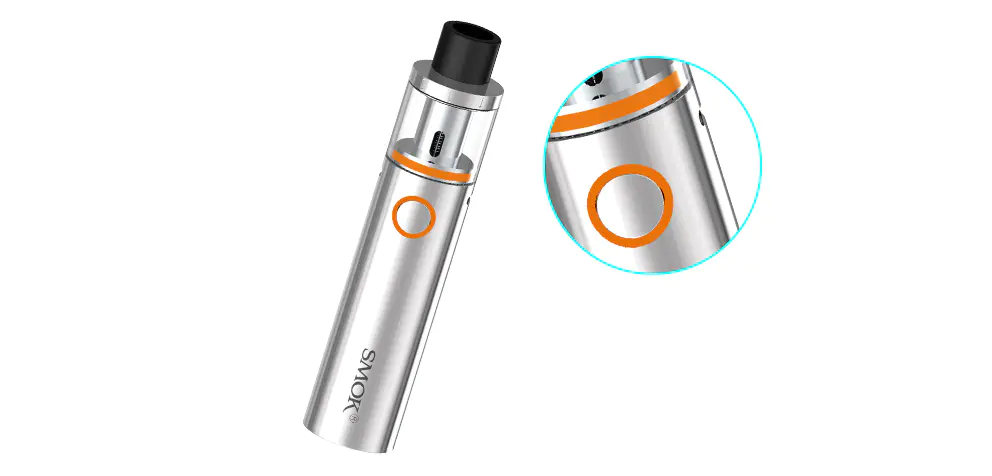 VAPE PEN MESH COIL


Compared with traditional coil, Vape Pen mesh coil has a wide heating area, which can heat evenly and absorb e-liquid effectively,
 and it ensures you preferable flavor and huge vapor.  What's more, the mesh coil has a longer life span.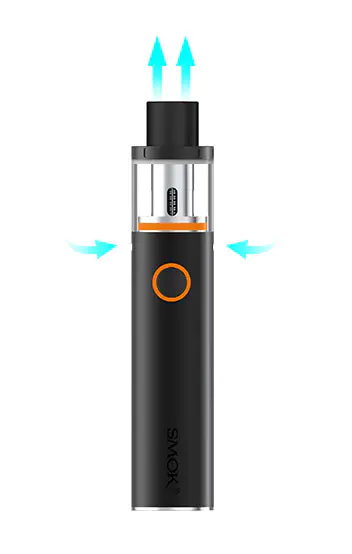 MULTIPLE AUTOMATIC-PROTECTIONS
There are multiple protections, such as: 8 seconds protection, low resistance  

protection, short circuit protection, and low voltage protection

INTELLIGENT BATTERY LIFE INDICATOR
The intelligent battery indicator of VAPE PEN 22 will show clear prompts. The

 battery life indicator will blink 4 times each time you take a puff. When it blinks
 fast with 15 times, it indicates that the voltage is lower than 3.3V, please charge.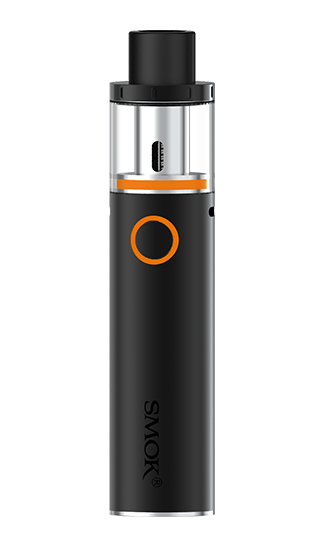 TOP-CAP FILLING DESIGN