On Sale
Smok Mag 225w Kit
The Smok Mag kit, now a UK best seller comes with the Smok Mag 225w box mod partnered with the EU Smok Cloud Beast Prince Tank. Commonly considered the Smok Alien's predecessor, the Mag has some of the industry's leading designs and latest features. The signature shape and design will guarantee to catch eyes and turn heads wherever you go. 

The super-sized OLED high definition colourful screen allows for a great interactive use and can be changed to 6 different colours. The Smok Mag has an ergonomic hand feel design due to the size and shaping that makes it replicate a gun handle even down  to the fire button with an inti-slip grip and a totally new software interface. The button next to the screen will even release your battery compartment as if you were reloading a gun. 

Picture for Illustrative purposes only, Kit comes with a 2ml Glass not 4.5ml Glass as per picture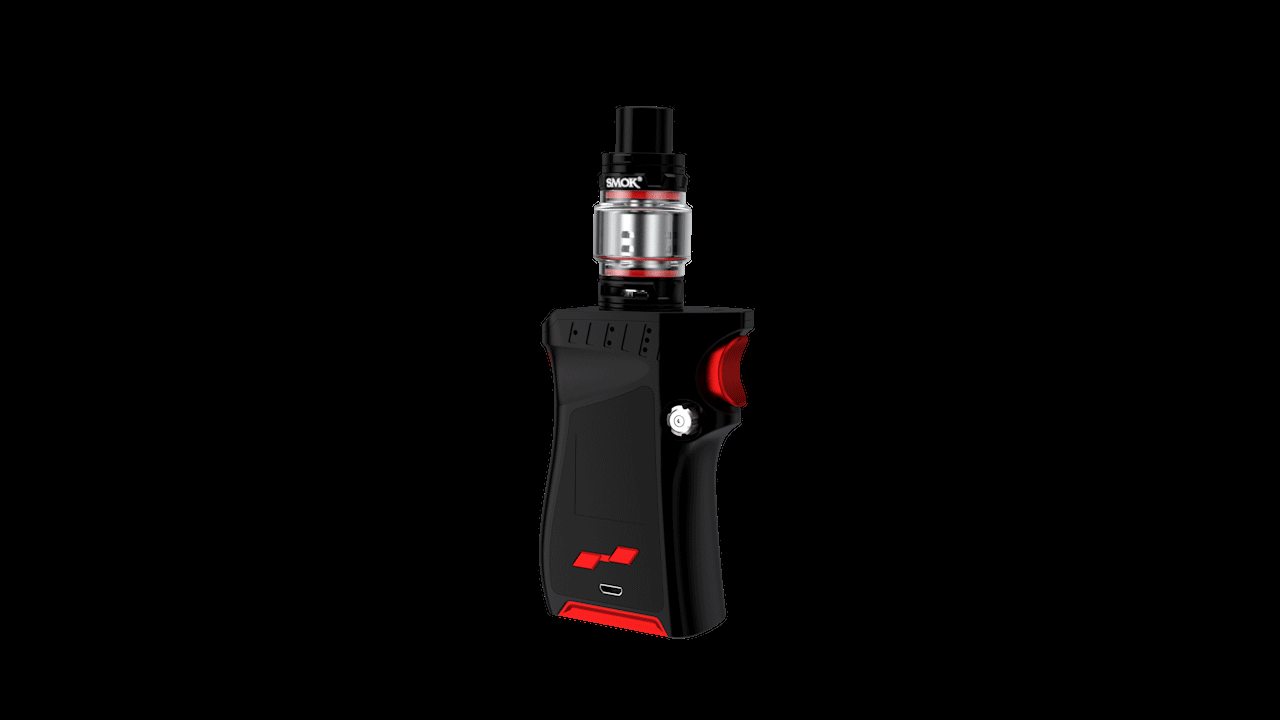 This kit includes:
1 x Mag Mod
1 x TFV12 Prince EU Tank (2ml)
1 x V12 Prince-Q4 (0.4 ohm) (Pre-installed)
1 x V12 Prince-T10 (0.12 ohm)
1 x USB Cable
1 x User Manual
Spare Parts

Mag Mod Specification
Maximum Power Output - 225 watts
Dimensions - H: 92mm, W: 65mm, D: 30mm
Power Range - 6w - 225w
Standby Current - <500uA
Voltage Range - 0.5v - 9.0v
Resistance Range - 0.1Ω - 3.0Ω (VW) / 0.06Ω - 3.0Ω (TC)
Temperature Range - 200°F - 600°F / 100°C - 315°C

TFV12 Cloud Beast Prince EU Specification
Liquid Capacity - 2ml
Height - 63mm
Diameter - 25.5mm
Weight - 63 grams
Material - Stainless Steel
Thread - 510


Upgraded Interface
The user interface has been upgraded to a totally new look and feel with some great new features and more vaping data for you. Such features include VW/TC mode, voltage, dual-battery life indicator, voltage, vaping effect, resistance value, puff monitoring, over-heating protection, etc.

The Micro USB port also support software upgrading along with battery charging, so no need for an external battery charger.

Images are for illustrative purposes only, all tanks are sold as TPD Compliant which usually excludes any form of 'bubble' glass.